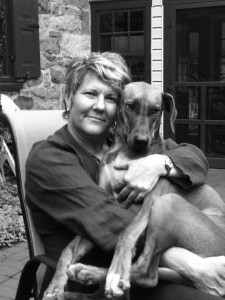 Julie Cramer, E-RYT200, RYT500, owner
B.S. Education, M.A. Counseling
500RYT American Viniyoga Institute, teacher Gary Kraftsow
CORE26+ with Tony Sanchez, 50 hour Yin Yoga with Bernie Clark
200RYT Yoga on Orange, 200 Evolation Yoga
Classes: HOT Series, Mind/Body Yoga, Yin, Restorative and private sessions
Athletics was always an integral part of Julie's life. After recovering from serious spinal surgeries in her 30's she needed to find a new way to challenge her body and find balance in her life. She found Bikram yoga and that experience opened the door to a whole new way of living and being! The physical benefits spoke to her but the spiritual and mental benefits were unexpected and amazing. She opened Half Moon Yoga Studio in 2012 in the community she grew up in and loves so that she can share all the goodness that comes from a regular yoga practice. Julie has experienced and believes in the therapeutic benefits of yoga and hopes that Half Moon students deepen their relationship with themselves and grow to trust their ability to heal themselves. She continues her training and personal growth studying with Gary Kraftsow and the American Viniyoga Institute. Besides her love of teaching, she enjoys learning something new, collecting antiques, tending her garden and 1790 farm house, and spending time with her family, friends, dogs and orange tabby kitty, Mr. Stubblefield.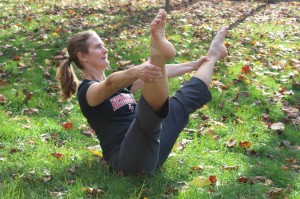 Carrie Montgomery, B.S. Human Services
Classes: Pilates Plus
Carrie finds happiness in moving, whether it is through dancing, working out, or walking dogs.  She has over 20 years of experience with teaching just about every fitness "craze" since the late 1980s.  She has held ACE and AFFA certifications as well as other fitness certifications such as PIYO, Turbo Kick and indoor cycling.   She is entering her 15th year of teaching dance at Hershey School of Dance and has been teaching Pilates since 2002.  By adding Pilates to your schedule, Carrie is convinced you will be thrilled with your improved body tone.  The increased core strength achieved through Pilates is beneficial to all levels of students, competitive athletes to the fitness conscious.